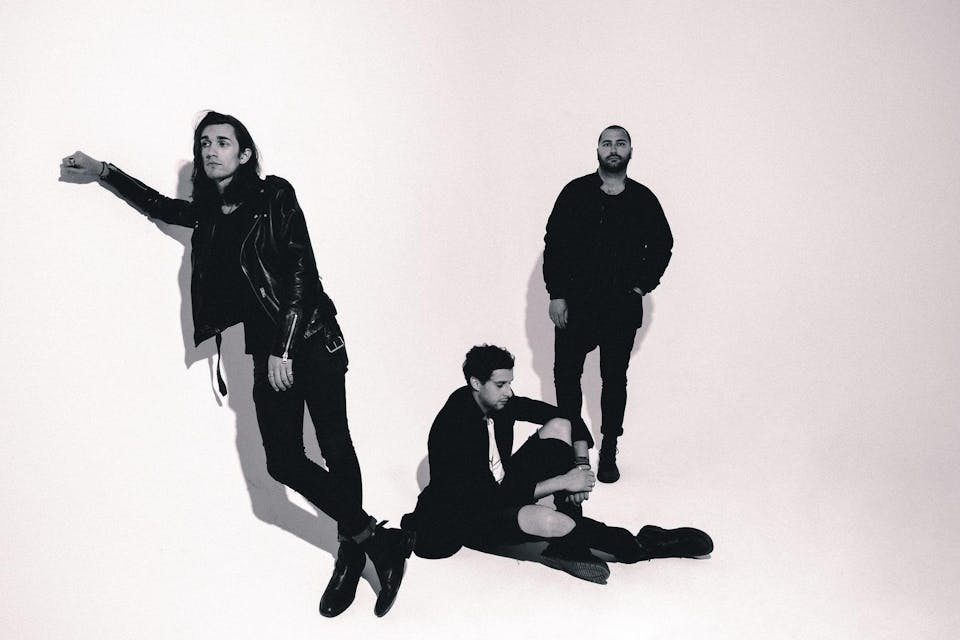 Charming Liars at Lost Lake in Denver, Co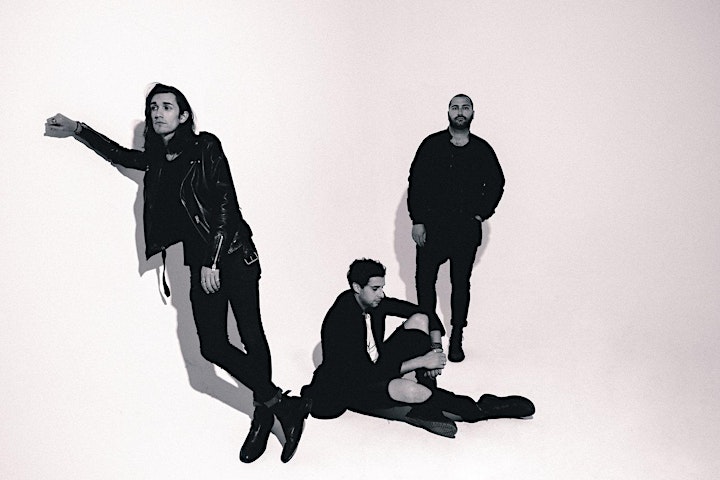 Los Angeles alternative band Charming Liars ramped up the release of their new "Thought, Flesh and Bone" album that came out March 1st, 2019 with new single & video "Time To Start".
Frontman Kiliyan Maguire says: "While "Time to Start" ushers in our new LP "Thought, Flesh and Bone", it also serves as the final installment to our video trilogy "Spoon" which was filmed on location in New Orleans. At its root "Time to Start" grows from the same strange water that feeds any new beginning. It's a highway ghost story about the phantoms that follow when you refuse to bury your past or your past self". The Spoon trilogy includes previously released videos "Like A Drug" and "Insomnia". The short film that makes up all 3 videos, directed by critically acclaimed Phillip Lopez, has been submitted for Short form consideration at several high-profile film festivals, including Sundance 2019.
Charming Liars evolution began in London's West End when Karnig and Mike were still in their teens. They both came from homes with wide ranging and eclectic musical tastes, and that early exposure informed their approach to making music. They started writing and playing together in a series of bands and honed their musicianship with several tours up and down the U.K. In 2013 they decided to make the move to Los Angeles, in part spurred on by an encouraging social media message from songwriter and producer John Feldmann (Panic! at the Disco, Plain White T's, 5 Seconds of Summer, Blink-182) – who told them to look him up for a songwriting session if they were ever in town. They connected with Kiliyan through a mutual friend while he was attending The Musicians Institute in Hollywood. Through initial conversations that lead to songwriting and then recording sessions – the 3 realized that they had an organic musical chemistry that would lead to interesting possibilities. The current line-up was solidified.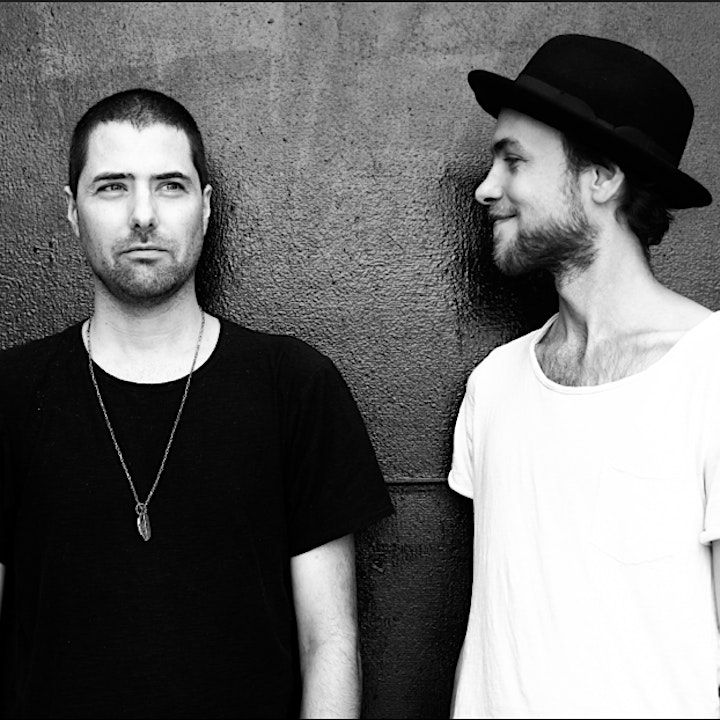 "Both members have racked up an impressive array of accomplishments over the last years, notably having songs placed on CW's hit show Gossip Girl and FOX's So You Think You Can Dance. They also performed some high profile shows such as supporting Avril Lavigne on her full Canadian "Black Star" arena tour as well as opening for The Used, Three Days Grace, Our Lady Peace, Katy Perry and Eve 6. The horizon is bright for Ivy Wood with a debut EP set to be released on June 21st at The Legendary Viper Room for the The World Famous KROQ Radio Passport Approved event".
The southern-grit influenced alternative rock duo has accomplished what many would consider an extraordinary amount of exploits since it spawned in the heart of Hollywood in the early summer of 2016. The one part Canadian, one part Swedish 2 piece comprised of Julien Baptiste on guitar/vocals and Dennis Nilsson on drums has received accolades from many of the big names of the industry including Buzz Bands LA, Spotify and The Legendary Viper Room in West Hollywood. The landmark night club is known for its gritty vibe and for showcasing rock bands on the rise wrote the following comment on Their Instagram Page the day before the band was scheduled to open for Tool's Danny Carry Project VOLTO :
"It takes a lot to impress the staff here. We see 5-7 shows a week, 3-5 bands a night and most of us have been or are in bands. We know what's good and we know bullshit. Ivy Wood came by lately and they impressed us so much we had to have them back immediately to do it again. Stop in tomorrow only if you want to have your ass handed to you with rock and roll".
The Band has been featured on BUZZ BANDS LA and CHICAGO MUSIC GUIDE among others and has recently inked an endorsement deal with the major American guitar string brand GHS.​
In early September, the word's biggest music streaming service, Spotify, chose Ivy Wood's last single "Bleed Me Clean" to be featured on their official "Fresh Finds: 6 Strings" Playlist. This and a strong connection with their growing fanbase all over the world has helped the band reach an important milestone of 1/2 Million streams.
All sales are final. Review your order carefully, there are no refunds for any reason. Tickets are non-transferable. No tickets are mailed to you, your name will be on the will call list night of show. Night of show (1) bring a valid government issued ID and (2) print your confirmation e-mail and bring with you night of show.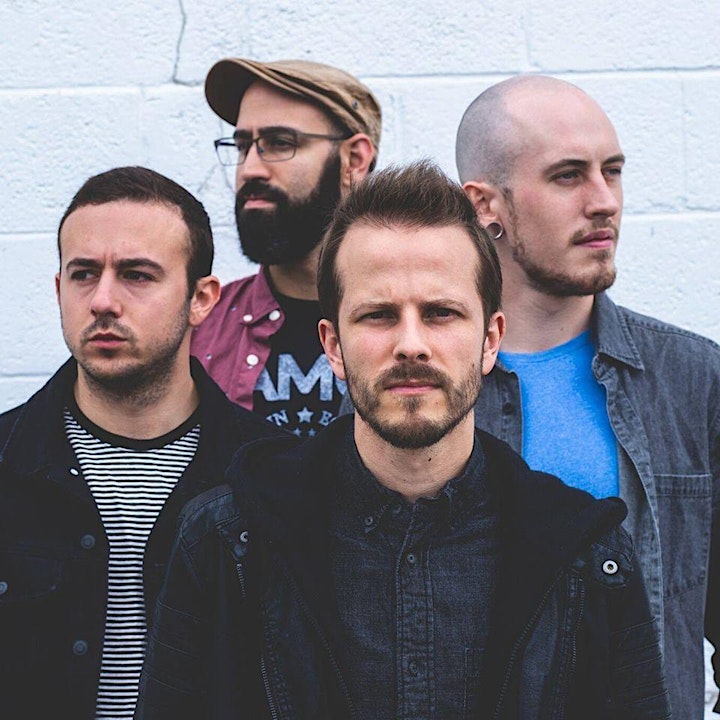 Website | Facebook | Instagram

The world needs big rock bands. EverIgnite is preparing to fill those shoes. With big guitars, big choruses, and big hooks – the Denver quartet have set their sights on creating the kind of live energy and uplifting atmosphere often found at arena size concerts. Though still young to the world in their late twenties, the group has over 35 years of experience writing, recording, and touring the country.

Venue Information:
Lost Lake
3602 E. Colfax Ave
Denver, CO, 80206