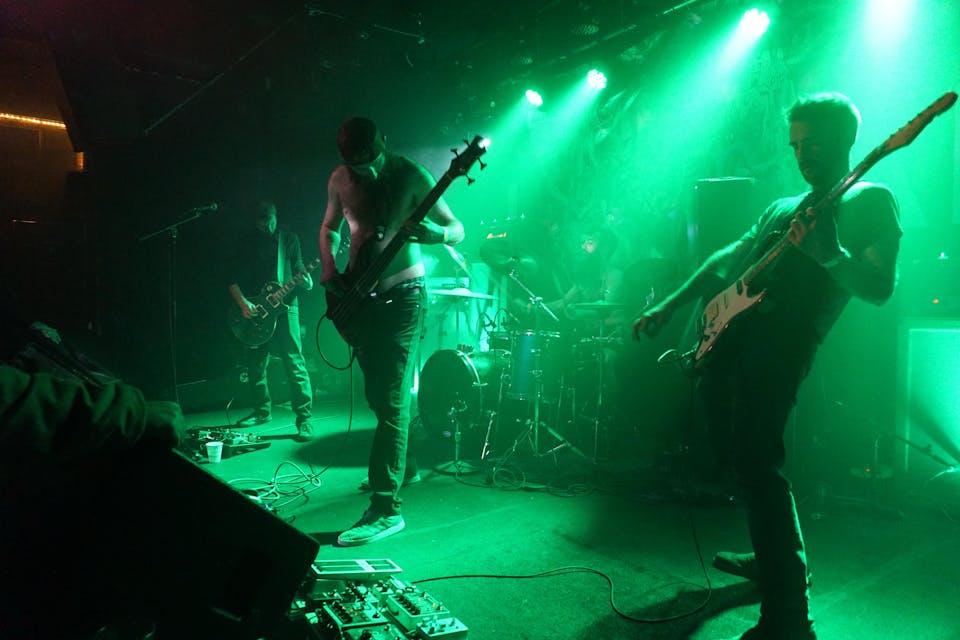 MOVED TO SEPTEMBER 25 AT LARIMER LOUNGE--
Green Druid -- Moved to Larimer Lounge -- Late Show
$40.00 - $80.00
MOVED -- HEAD TO LARIMERLOUNGE.COM FOR TICKETS
Lost Lake Presents Green Druid on Saturday, August 29--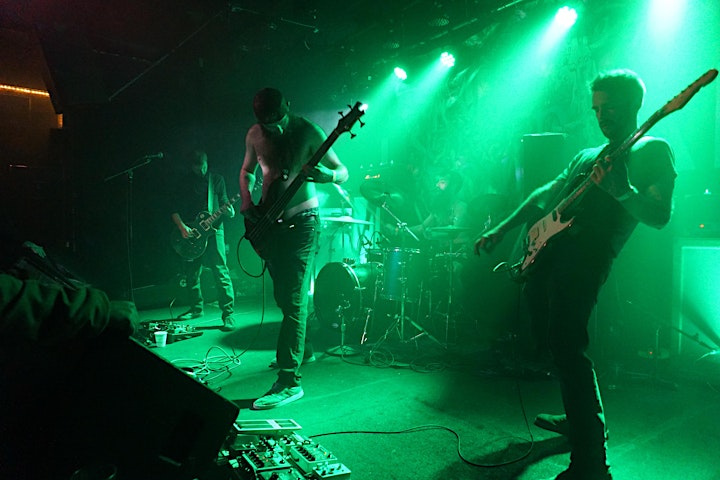 Brooding. Atmospheric. Isolationist. With weighty riffs summoning the Lovecraftian horrors of the cosmos, Green Druid's music entrances listeners with tales of the Old Blood and of dismal worlds too soon forgotten.
"Like Sleep and their U.K. counterparts Electric Wizard, Green Druid aren't afraid to stretch songs to marathon lengths to lock into their grooves. Album centerpiece "Agoraphobia" runs almost 14 minutes, and it uses that time wisely, building layers upon layers of smoky atmosphere. All three songs show incredible promise from the young band, and they should grow up quickly in what might be the best local scene in American metal today."
- Brad Sanders of Bandcamp.com
"Steady, subterranean, and filthy clean, Green Druid duskily flows with the drone of a thousand rusty amps through the cracks and pores of forgotten, ancient crypts. This sophomore EP from the Denver quartet is a darkly addictive monster of shadow riffs and deep earthen tones of sacred blood. This is doom, and it is mighty."
- HeavyPlanet.com
We are committed to following all applicable guidance under the Colorado's Re-opening guidance for restaurants. Don't forget your mask!
ALL SALES ARE FINAL. Review your order carefully, there are no refunds for any reason. No tickets are mailed to you, your name will be on the will call list night of show. Night of show (1) bring a valid government issued ID and (2) print your confirmation or show your electronic confirmation e-mail. Tickets may be transferred by providing your receipt for another person to provide at the door.
To transfer your ticket: Please provide the person who will be using your tickets with your electronic receipt (electronic or printed). They will need to show it at the door the night of show. This will be honored as long as no one else has checked in using a duplicate electronic receipt.
American stoner rock/heavy metal and doom metal band from Denver, Colorado. Atmospheric psychedelic rock grooves also appear in their brooding style.

Venue Information:
Lost Lake
3602 E. Colfax Ave.
Denver, CO, 80206