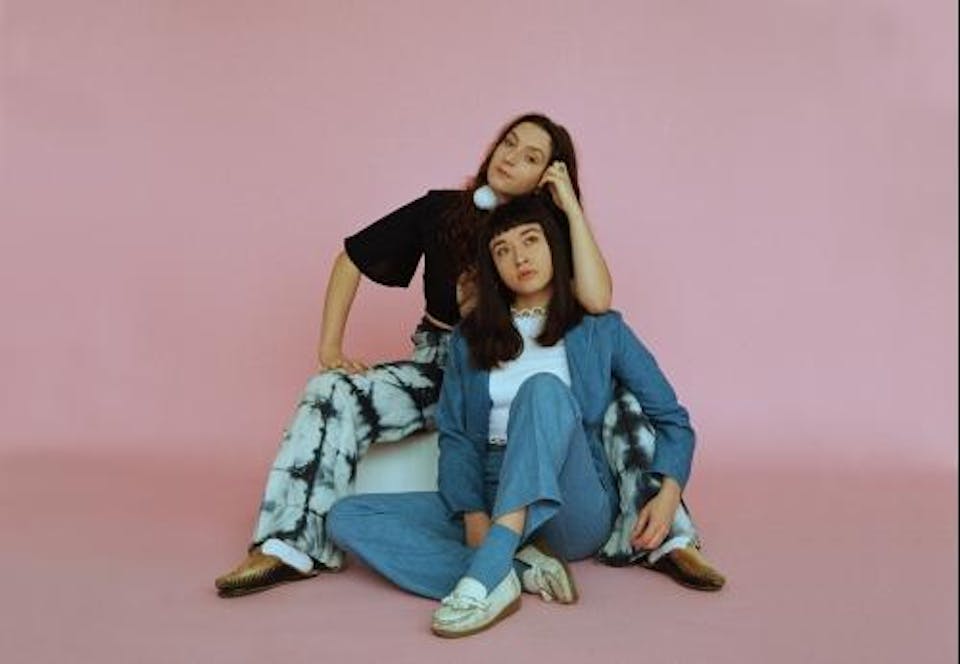 Lost Lake Presents Ohmme on Monday, January 11--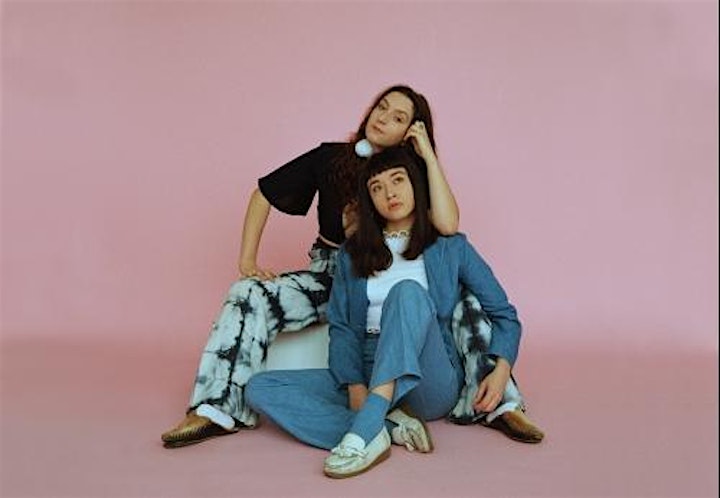 There's an obvious chemistry emanating throughout Ohmme's music that's so tangible it can only come from a decades-spanning friendship. Songwriters Sima Cunnningham and Macie Stewart formed their unbreakable bond performing throughout the fringes of Chicago's many interlocking communities, collaborating with titans from the city's indie rock, hip-hop, and improvised worlds. But together, along with drummer Matt Carroll, they've stretched the boundaries of what guitar music can do starting with the band's experimental 2016 self-titled EP and their adventurous debut 2018 LP Parts. Now their longstanding partnership culminates with the stunning and muscular follow-up Fantasize Your Ghost.
Ohmme formed in 2014 as an outlet for Cunningham and Stewart to explore an unconventional approach to their instruments. "That's the whole genesis of the band: us walking up to our guitars and saying, 'how can we make this noisemaker do something different?'" says Cunningham. But as their musical collaboration strengthened, bringing Parts and intensive tours with acts like Wilco, Iron & Wine, Twin Peaks, and more, the band's scope and focus has also broadened. Fantasize Your Ghost is the direct result of the band spending more time on the road than in Chicago, a record deeply concerned with questions of the self, the future, and what home means when you're travelling all the time.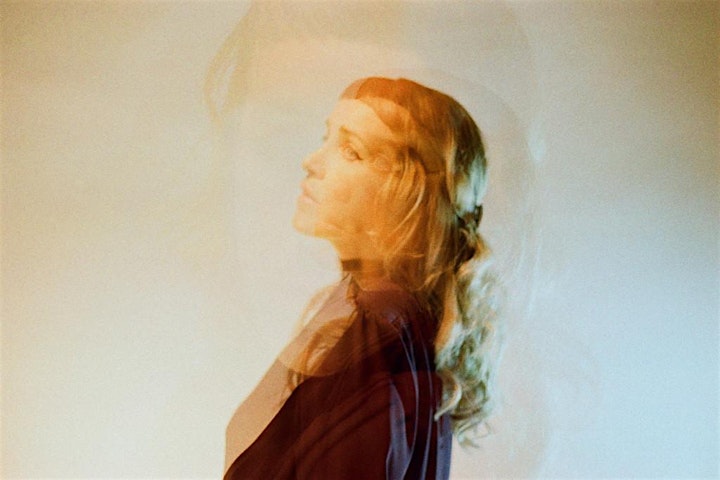 Less than a year after Bathing Peach, her debut LP, V.V. Lightbody brilliantly returns with two direct and shimmering singles: "Baby, Honestly" and "Car Alarm." Both embody "nap rock", — V.V.'s invented genre. Engineered by Dave Vettraino (Lala Lala, Makaya McCraven, Deeper), these singles feature some of Chicago's most talented musicians who often accompany her on stage. V.V. lyrically explores what sins she can live with: white lies, casual flirting, oversharing, the male gaze, uncontrollable lust, staying in, boredom, and feeling insatiably social.
V.V. Lightbody is the solo project of Vivian McConnell, a seasoned songwriter and multi-instrumentalist. Complex and hummable, V.V. has been floating in the Chicago music world for ~5 years and has recently played with acts such as Jeff Tweedy, Whitney, Lala Lala, Gia Margaret, Haley Heynderickx, Bedouine, Shannon Lay, Liz Cooper + the Stampede, Blank Range, and Ohmme.
All sales are final. Review your order carefully, there are no refunds for any reason. No tickets are mailed to you, your name will be on the will call list night of show. Night of show (1) bring a valid government issued ID and (2) print your confirmation or show your electronic confirmation e-mail. Tickets may be transferred by providing your receipt for another person to provide at the door.
To transfer your ticket: Please provide the person who will be using your tickets with your electronic receipt (electronic or printed). They will need to show it at the door the night of show. This will be honored as long as no one else has checked in using a duplicate electronic receipt.
There's an obvious chemistry emanating throughout Ohmme's music that's so tangible it can only come from a decades-spanning friendship. Songwriters Sima Cunnningham and Macie Stewart formed their unbreakable bond performing throughout the fringes of Chicago's many interlocking communities, collaborating with titans from the city's indie rock, hip-hop, and improvised worlds. But together, along with drummer Matt Carroll, they've stretched the boundaries of what guitar music can do starting with the band's experimental 2016 self-titled EP and their adventurous debut 2018 LP Parts. Now their longstanding partnership culminates with the stunning and muscular follow-up Fantasize Your Ghost.





Ohmme formed in 2014 as an outlet for Cunningham and Stewart to explore an unconventional approach to their instruments. "That's the whole genesis of the band: us walking up to our guitars and saying, 'how can we make this noisemaker do something different?'" says Cunningham. But as their musical collaboration strengthened, bringing Parts and intensive tours with acts like Wilco, Iron & Wine, Twin Peaks, and more, the band's scope and focus has also broadened. Fantasize Your Ghost is the direct result of the band spending more time on the road than in Chicago, a record deeply concerned with questions of the self, the future, and what home means when you're travelling all the time.

Venue Information:
Lost Lake
3602 E. Colfax Ave.
Denver, CO, 80206